Dragon's Blood
Regular price

Sale price

$55.00

Unit price

per
Dragon's Blood is a bright red resin extracted from several different species of trees documented as far back as the 15th century.

Dragon's Blood smells sweet and soft, slightly amber-like but more natural and less sticky/sweet smelling than common amber. It is extremely rich and does an excellent job setting a calming and grounding mood to any space.
P.S Guys, this smells sooo darn good I can't even explain. 
P.P.S You think Khaleesi would like this scent? I think so. 
Product Information

Our 9.8oz and 5oz premium matte black glass jars are meant to spruce up any space!

As all candles are individually hand poured and made in batches, each batch may be different from the other (I'm only human! lol).

Featuring my signature black wax. I chose my wax to be black cos

1) I love black (can you tell?) and

B) Black candles are used for protection and repeling negativity.

Coupled with the amazing scents, you are on your way to achieve ultimate zendom.

Weight: 9.8oz (280g)

Burn Time: 50-60 Hours.

Weight: 5oz (160g)

Burn Time: 30-40 Hours
good to know

All candles are made with all natural soy wax and wicked with eco-friendly cotton wicks. It is vegan friendly, sustainable and biodegradable.

Good quality fragrance oils are used to elevate scent performance and experience.

Made in small batches to maintain the quality of the candles. 
Candle Care

Please follow these tips to ensure a safe burn.

1) Trim wick before each burn especially the first burn.

2) Please make sure you burn for at least 2 hours for the first burn.

3) Do not let your candle burn for more than 4 hours at a time.

4) Please keep away from the kiddos and pets.

5) Keep candle away from drafty/ windy areas.

If you have any questions, please feel free to reach out to us at hey@mayacandleco.com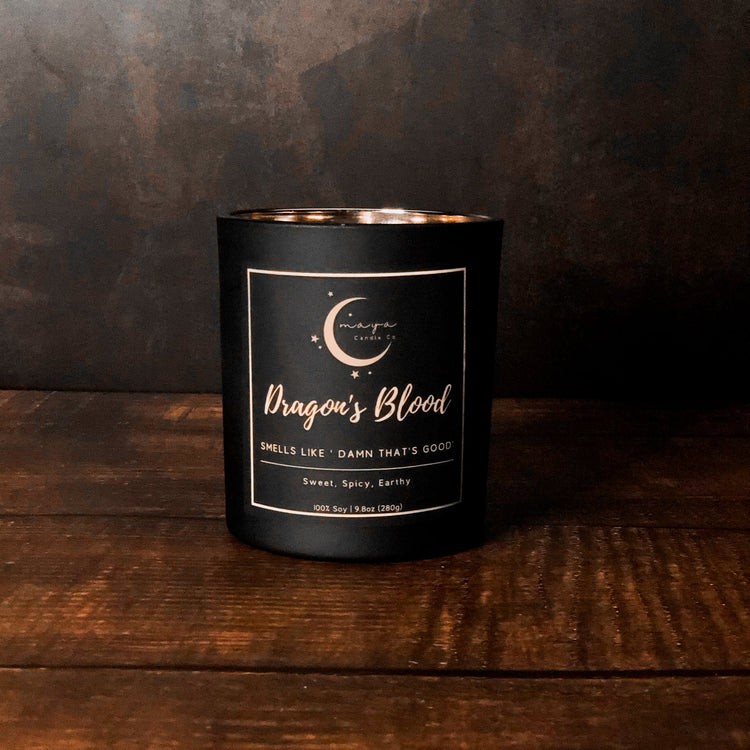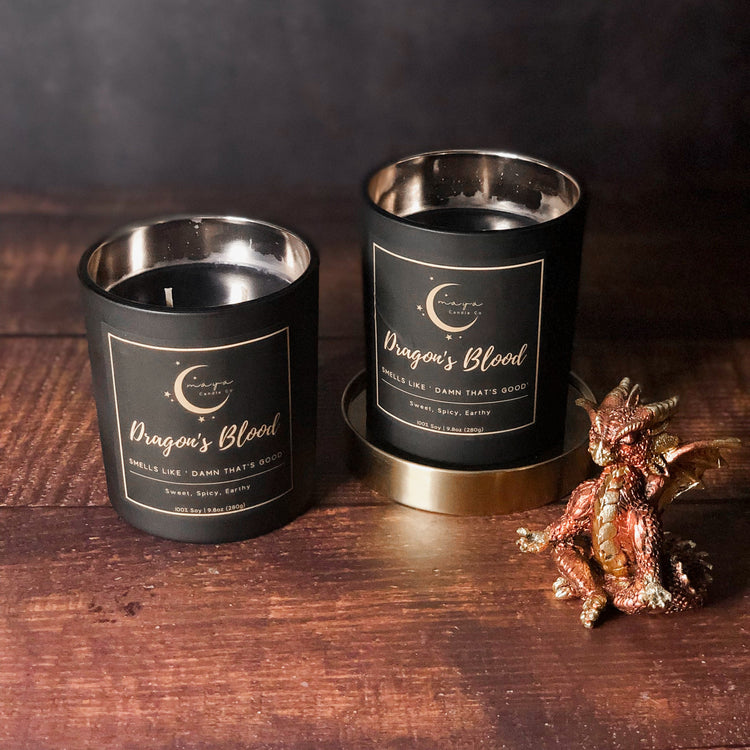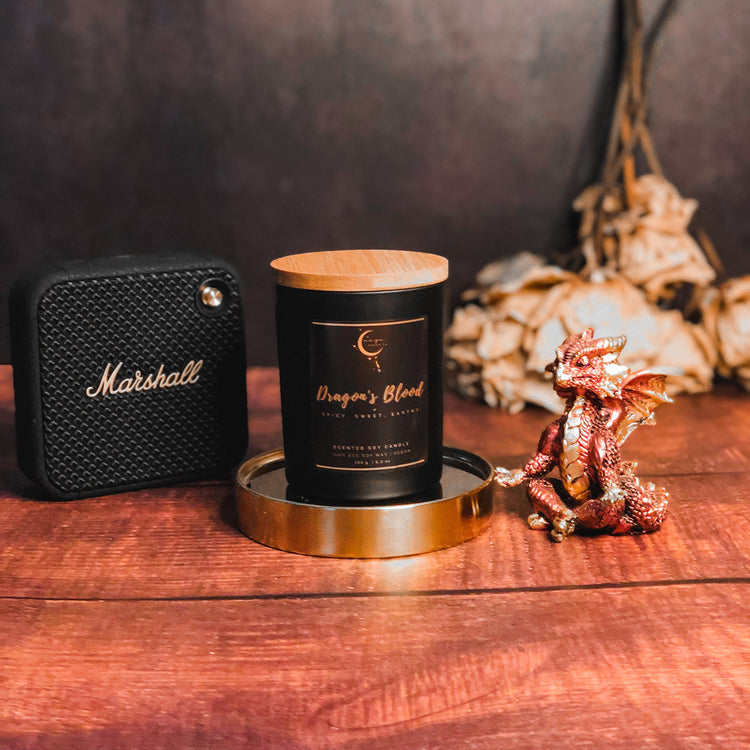 Best Candles Ever!
Everyone, listen here. You need to get these AH-MAZING soy candles! Not only is it unique, it is black and it smells wonderful! The black & gold colour combination is totally creative. Loveeee all the scents that Mayacandle came up with. Gonna get more for sure. So, get yours now!
Thank you so much for your kind words! We hope you enjoy your candles