A LIL' ABOUT ME
Hi! Welcome to my little store! My name is Geeta and I am the founder of Maya Candle Co. My pronouns are (in case you were wondering) is she/her.. My favourite colors are black and gold (obviously....)
I started this little business out of the love I have for candles and everything about them. The way it makes me feel, the soft yet luscious scent making its way through the room, the shadow of the dancing flame on the wall. It's like a scene from a movie (or a cartoon). 
Coming from an F&B background, I had zero knowledge on making candles (just buying them, smelling them and loving them, lol), I went on a deep dive on the interwebs on everything about making and selling candles. I always knew I wanted to start my own business, something I can call my own and I thought, THIS IS IT (t'was a EUREKA moment)!
And so Maya Candle Co was born. I have plans on expanding it into a brick and mortar in the future but for now, I'll be making candles in my living room.
The hope I have for my brand is to promote self-care. It is so important to take care of not only our physical health but also our mental health. I had a rude awakening into the state of my mental health several months ago so I turned to meditation and spirituality. It's a work in progress but candles, crystals and smudging has helped me immensely
I am so happy that you decided to join me in my little adventure and I hope you stick around! 
 Love, 
Geets (this is a nickname)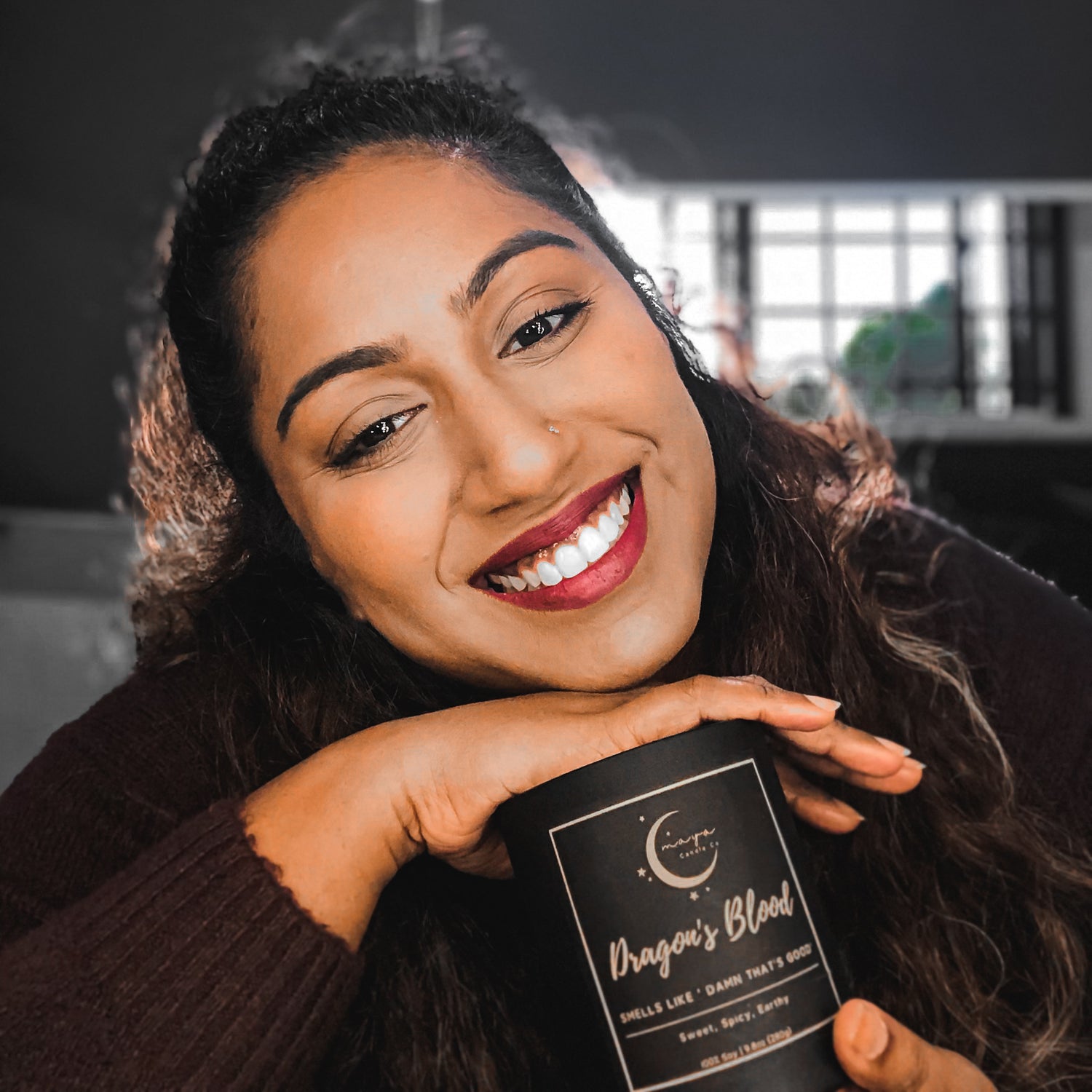 a lil about what i do
I started this journey quite recently and I'm still learning a lot through this process. I did tonnes of research before embarking on this journey and it has been quite rewarding.

In order to create trust with you, my humble customer, I would like to be transparent with the supplies I use to make my products. They are all sourced either locally, India and US. Click below to find out more!
Read More